TechHive
TechHive helps you find your tech sweet spot. We guide you to products you'll love and show you how to get the most out of them.
The Next Generation in Online Meetings



GoTo Webinar is a new, affordable, do-it-yourself Web event service that doesn't require a consultant. Get $10 off after your complimentary trial.

From our sponsors

iToi's video chatting accessory is a sight to behold
Jan 13th 2014, 14:30, by Philip Michaels
LAS VEGAS—There are the products you spot on the showfloor at International CES that you want to hear more about because they look incredibly cool; there are also the products you spot at CES that you want to find out more about because they're awfully fun to ridicule. I'll leave it to you to guess as to which group is the larger one.

But it is a rare instance to catch a glimpse of something seemingly ridiculous at CES only to find out that, upon closer inspection, it's a rather clever idea. Such was the case at CES this past week with iToi, an iPad accessory aimed at improving the video conferencing experience that turns out to be a lot more useful than you might think at first glance.

Because that first glance of iToi is not a flattering one.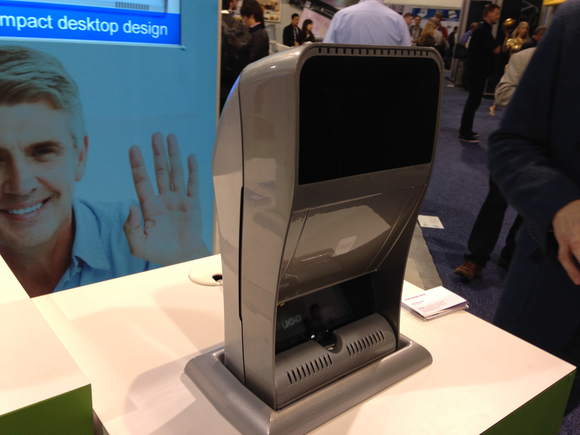 iToi is essentially a cabinet for your iPad that you use for FaceTime chats as well as Skype video calls or any other video conferencing app you care to run on your iPad. Across a crowded CES floor, it looks like people staring into a miniature arcade game cabinet—not really a good first impression.

To read this article in full or to leave a comment, please click here

Sign up here with your email