TechHive
TechHive helps you find your tech sweet spot. We guide you to products you'll love and show you how to get the most out of them.
Google buys Nest, world gets one step closer to 'OK Glass, make my house warmer'
Jan 13th 2014, 22:20, by Amber Bouman
Google already pretty much owns the Internet, and now it's coming for the Internet of Things. The search giant on Monday announced it was acquiring Nest, makers of the Nest Learning Thermostat and Nest Protect smoke detector, for a cool $3.2 billion in cash.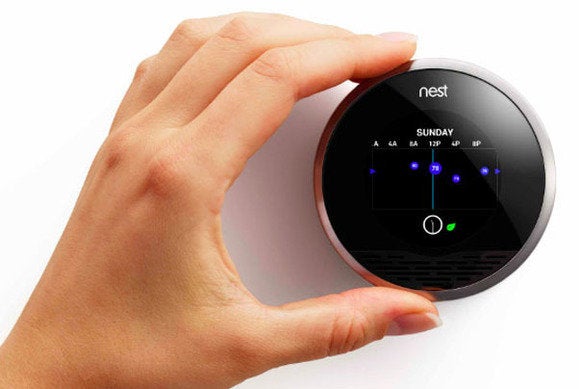 In case you're unfamiliar, Nest's Wi-Fi-enabled, learning, programmable smart thermostat and recently launched Protect smart smoke and carbon monoxide sensor have gotten great reviews. Both products feature a sleek, easy design that have proven to be popular with consumers looking to adopt smart devices into their domiciles.

So, what now? While both companies are patting themselves on the back for the acquisition (with Google CEO Larry Page praising Nest for "delivering amazing products you can buy right now" and Nest CEO Tony Fadell saying he is "thrilled to join Google,") Nest's own FAQ assures users there are no immediate plans to change how Nest operates.

That means Nest will operate under its current privacy policy, "limiting the use of customer data to providing and improving Nest's products and services." It also means you should still be able to find Nest products on the shelves at Apple Stores.

To read this article in full or to leave a comment, please click here

Sign up here with your email