TechHive
TechHive helps you find your tech sweet spot. We guide you to products you'll love and show you how to get the most out of them.

Facebook focuses on conversation quality with Branch buy
Jan 13th 2014, 16:38, by Caitlin McGarry
If one of your crazy relatives has ever posted an epic political rant on Facebook, you know that conversations on the social networking site can quickly spiral out of control. You can't take a conversation elsewhere—like off your relative's page, for instance—or start your own subthread. But Facebook has just bought social discussion start-up Branch with an eye toward developing a new product that will—hopefully—change how we talk to each other on Facebook.

Branch founder Josh Miller announced Monday that his eight-person team will join Facebook to form a New York-based Conversations group. The group's mission: "Build Branch at Facebook scale," Miller wrote in a Facebook post. Branch is a private conversation platform that launched in mid-2012 as a way of spinning Twitter banter off into longer, more serious discussions. The invitation-only platform allows users to control the conversations they start, a feature that would be useful on Facebook.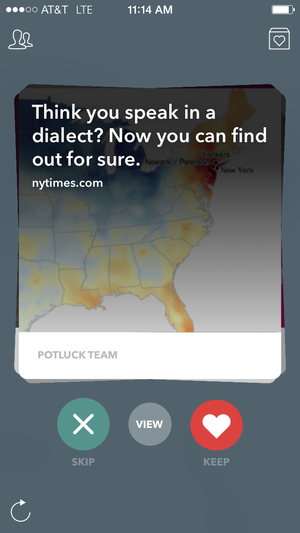 Last year, Branch launched a website and iOS app called Potluck, a self-described "stress-free social network" that lets you post and comment on links. That's it. The app is designed to serve up bits of news and let you meet new people "without being creepy," Miller said at Potluck's launch last June.

To read this article in full or to leave a comment, please click here

Sign up here with your email