TechHive
TechHive helps you find your tech sweet spot. We guide you to products you'll love and show you how to get the most out of them.
Get consumer insights



Are consumers aware of your brand? Do they prefer your competitor? Get the answers from SurveyMonkey Audience. We have the insights you need to make better decisions

From our sponsors

2015 Mercedes C-Class gets semi-autonomous braking, distancing, and parking
Jan 14th 2014, 00:08, by Sarah Jacobsson Purewal
DETROIT—On Monday at the North American International Auto Show, Mercedes-Benz staged its public debut of the 2015 C-Class sedan (after an online announcement late last year). While this is the lowest-end of the luxury German automaker's offerings in the U.S., it has no shortage of tech, including a generous helping of—well, help, with accident avoidance, stop-and-go driving, and that pesky parallel parking.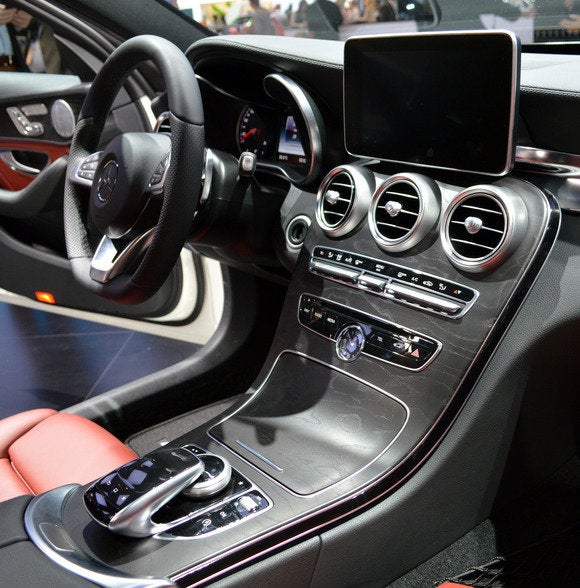 Touchpad tech
The interior tech centers upon a 7-inch, freestanding central display and raised, glossy touchpad controller. Mercedes-Benz describes its display as "eye-catching," and it is—in fact, it looks a lot like an iPad hovering above three brushed-metal air vents. But it's not a tablet, nor even a touchscreen. Instead, this display is controlled by a small touchpad controller that sits at the base of the console.

This is not the first touchpad in a car. For instance, Audi's MMI infotainment system features a touchpad that doubles as a touch-sensitive radio preset screen. But the Mercedes-Benz touchpad controller is different—and dare I say, more intuitive—than Audi's.

To read this article in full or to leave a comment, please click here

Sign up here with your email