TechHive
TechHive helps you find your tech sweet spot. We guide you to products you'll love and show you how to get the most out of them.
Fun with Brazilian Portuguese



Learn the tips and tricks to speak colloquial Portuguese in a natural and confident manner. Enroll today for just $69!

From our sponsors
5 lingering (and silly) tech fees we shouldn't still be paying
Oct 13th 2013, 20:15, by Esther Schindler
None of us like to spend money (except on shiny new toys). But even we curmudgeons can understand that companies need to charge for things that cost them money; and profit-making is at the heart of our economy.

Still, several charges appear on our bills that can drive even the most complacent techie into a screaming fit. How did this advertised price turn into that much on the final bill? Why are they charging for it in the first place? Herewith, five fees that make no sense at all—and yet we still fork over money for them.
1. Long-distance phone charges
Until a few decades ago, in the era when landline phones were the only phones, long-distance calls were expensive. Really expensive, like 25 cents a minute back in the 1960s. I remember my father shouting into the phone when he called a hotel in Maine, "I AM CALLING LONG DISTANCE FROM NEW YORK!" I suppose he thought it meant he'd get more attention, instead of being put on hold, except we didn't have "on hold" back then.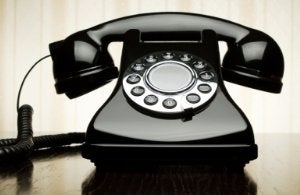 Nowadays, most cell phone plans make no distinction between local calls and long distance (with some international exceptions); we're only tracked in minutes used. Yet with landlines, we still have to pay attention to where we're dialing. There are choices, which somehow only makes it worse: usually a flat fee for a finite number of minutes, or a fee charged per-minute for long-distance. Landline long distance is cheaper than it once was (typically, state-to-state calls start at 7 to 9 cents per minute) but the options are more confusing. It's a lot easier to pick up your smartphone, start up Skype, or adopt one of the many VOIP options. So why do the phone companies continue to charge for long distance calls?

To read this article in full or to leave a comment, please click here

Sign up here with your email