TechHive
TechHive helps you find your tech sweet spot. We guide you to products you'll love and show you how to get the most out of them.
Book your hotel early for a discount!



You can reap the rewards with great discounts at participating Pullman, M Gallery, Grand Mercure, Novotel, Mercure, ibis and Formule 1 hotels.

From our sponsors

Toyota FT-1 concept trades dials and gauges for fighter-jet windshield display
Jan 15th 2014, 14:00, by Sarah Jacobsson Purewal
DETROIT—Toyota's stage looks empty. I peer around a photographer to see if I can locate the hidden door that will produce the company's big announcement. I don't see one.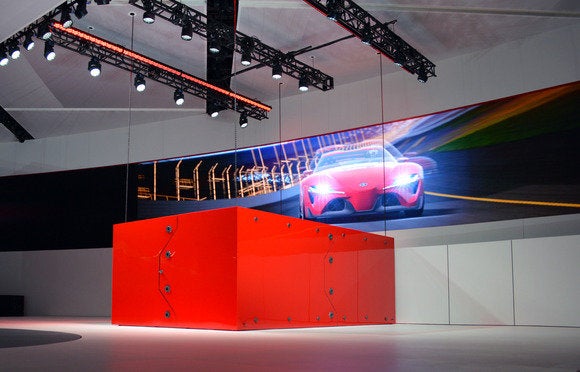 Music starts playing. A bright-red racecar zips across the booth-wide projection screen. Six people dressed in white Toyota jumpsuits and blacked-out helmets leap onto the stage and start pulling apart a large, red, riveted box—forgive me, I thought that was part of the stage itself. One of the chains gets caught, and a stage manager has to come out to help open the box.

And then I have to check the signage to make sure I'm at the right booth, because the car that drives out is unlike any Toyota I've ever seen. With its fiercely angled headlights and swooping side scoops, the Toyota FT-1 concept looks a little like what you might get if you crossed a Scion FR-S with a Lotus Elise.

To read this article in full or to leave a comment, please click here

Sign up here with your email