TechHive
TechHive helps you find your tech sweet spot. We guide you to products you'll love and show you how to get the most out of them.
Economist GMAT Tutor.



The results you want. The flexibility you need. Claim your 7-day free trial today.

From our sponsors

The Room 2 review: Consummately crafted, spooky game for iPad puzzle fans
Jan 17th 2014, 13:23, by David Price
Editor's Note: The following article is reprinted from Macworld U.K. Visit Macworld U.K.'s blog page for the latest Mac news from across the Atlantic.

Last year, iPad puzzle gamers in their millions fell in love with The Room. The key to its success was twofold: a simple core gameplay mechanic based around solving lock-and-key puzzles to peel back more and more layers of an ornate box; and beautiful and eerie graphics to complete the package.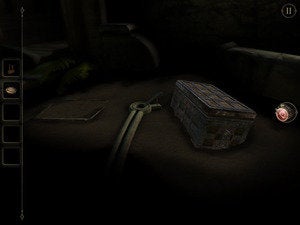 The locked-door-hiding-a-secret is a tried-and-true narrative, and games have been using it for some time. But The Room blended this old idea with new technology to elegant effect. The rich, evocative graphics—among the prettiest seen in a mobile game of any stripe at the time, let alone a puzzler—gave the simple actions atmosphere and gravitas. And by using swipes, pinches, rotations, and tilts to activate the various mechanisms, the developers harnessed the tactile qualities the iPad is so effective at offering.

Like The Room, The Room 2 is based on a series of puzzles, most of which can be solved either by manipulating physical objects or matching linked items (from obvious pairings such as a star-shaped dial and a star-shaped hole, to insects, playing cards, and parts of toy ships). Where it departs from the previous game is in the scope of the puzzles.

To read this article in full or to leave a comment, please click here

Sign up here with your email