TechHive
TechHive helps you find your tech sweet spot. We guide you to products you'll love and show you how to get the most out of them.
Helpdesk Ticketing System



Award-winning helpdesk system with an inbuilt KBase, forums, canned responses & more. Try super user friendly Freshdesk today. (In 2 minutes, You'll set it up!)

From our sponsors

ICE turns to the crowd to fund its xPC modular computer
Jan 15th 2014, 21:54, by Mark Hachman
At the end of a long day, did you ever wish that you could slip your PC into your pocket, rather than your backpack? ICE Computer says that vision will be a reality by summer—but it needs your help.

ICE wants to raise $300,000 via Indiegogo to fund the final development of the ICE xPC, a modular computer whose basic core can slide into a variety of docking stations from a tablet, to a notebook, to a desktop. ICE says that "early birds" will be able to buy the xPC desktop adapter and xPC itself for $369 including a Windows 8 license, and up to $579 for a bundle that adds a 10.1-inch tablet sleeve to the mix.

The company hopes that instead of lugging around a bulky laptop, consumers will choose to slip the 4-ounce xPC into their pocket—at 4.87 inches by 2.31 inches by 0.35 inches, the device is about the size of a smartphone—and simply take their office with them. Over time, the company says it hopes to build a smartphone that simply adds a display and cellular radio to the modular concept as well.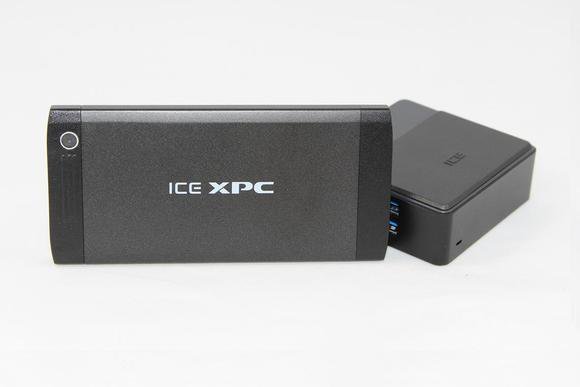 Sign up here with your email