TechHive
TechHive helps you find your tech sweet spot. We guide you to products you'll love and show you how to get the most out of them.
Book your hotel early for a discount!



You can reap the rewards with great discounts at participating Pullman, M Gallery, Grand Mercure, Novotel, Mercure, ibis and Formule 1 hotels.

From our sponsors
How Global Eagle keeps you connected to the Internet even when you're up in the air
Jan 10th 2014, 23:30, by Philip Michaels
LAS VEGAS—When I'm on board a airplane, connected to the Internet via Wi-Fi, the truth is, the truth is I don't put a lot of thought into how the Wi-Fi network on board the plane is keeping me tethered to the rest of the world even when I'm cruising along 20,000 feet above it.

As it turns out, it doesn't take a lot of parts to keep you connected up in the air, though that simple collection requires a pretty sophisticated setup. And all it took to learn about the 21st century world of in-flight Wi-Fi was to get on board a plane straight out of the 1940s.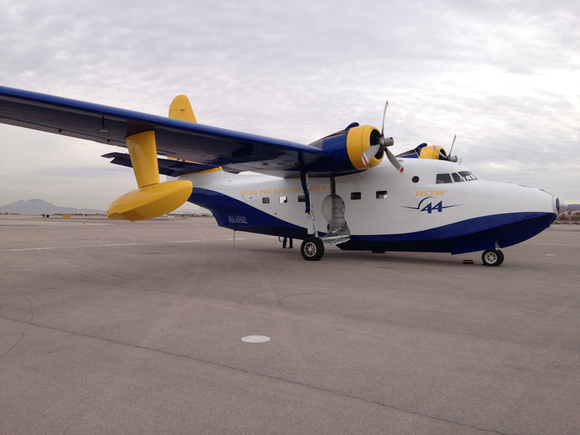 As part of International CES, Global Eagle Entertainment was taking reporters for a ride on a Grumman Albatross seaplane to show off the in-flight entertainment and connectivity services it delivers to airlines through its Row 44 subsidiary.

To read this article in full or to leave a comment, please click here

Sign up here with your email