TechHive
TechHive helps you find your tech sweet spot. We guide you to products you'll love and show you how to get the most out of them.
Helpdesk Ticketing System



Award-winning helpdesk system with an inbuilt KBase, forums, canned responses & more. Try super user friendly Freshdesk today. (In 2 minutes, You'll set it up!)

From our sponsors

Getting into the swing of things with Sony's tennis sensor
Jan 11th 2014, 16:30, by Philip Michaels
LAS VEGAS—International CES featured a bevy of wearable monitors you strap on to different parts of your body to record all manner of data about your athletic performance. Sony thinks your tennis racket shouldn't be left out of the mix.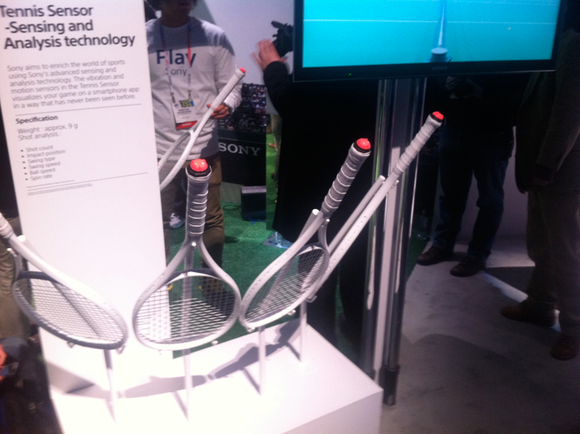 Which is why in its massive CES 2014 booth, Sony demoed a fitness tracking prototype that attaches to the base of your racket, replacing the pop-off cap at the bottom. At 9 grams, the sensor doesn't add much weight, but it can measure motion and velocity. That allows it to collect all sorts of data—the swing of your speed and the ball, the spin you've put on the ball, your type of swing (forehand, backhand, and the like), and the impact position of the ball on the racket—that you can use to improve your game. That data displays in an app running on a mobile device that connects to the racket sensor over Bluetooth. And while Sony's CES display showcased the app running in Android on one of its Xperia devices, a company representative told me the app could easily be developed for iOS as well.

When such a thing might be developed—whether for Android or iOS—isn't clear. Sony stressed that its tennis sensor is merely a prototype: there's no release date or price set. But as a proof of concept, what Sony showed off in Las Vegas should excite even casual tennis players hoping to unleash their inner Federer.

To read this article in full or to leave a comment, please click here

Sign up here with your email