TechHive
TechHive helps you find your tech sweet spot. We guide you to products you'll love and show you how to get the most out of them.
Economist GMAT Tutor.



The results you want. The flexibility you need. Claim your 7-day free trial today.

From our sponsors

A big truck needs a big view: Ford builds 360-degree cameras into 2015 F-150
Jan 15th 2014, 11:05, by John Brandon
Ford's F-150 pickup truck is both hugely popular and just plain huge: It's hard to see the road, see cars coming up beside you, or back up in the parking lot, from its lofty cab. On Monday at the North American International Auto Show in Detroit, Ford unveiled a heavily revamped model for the 2015 model year. The new F-150 will have several features to make it safer and smarter, taking cues from the passenger-car segment.

In a first for pickups, the F-150 will have a new 360-degree, bird's-eye camera view. Common in Infiniti cars already, the cameras are mounted in the front grille, the rear bumper, and the side mirrors, and their images are stitched together for a continuous view all around the truck.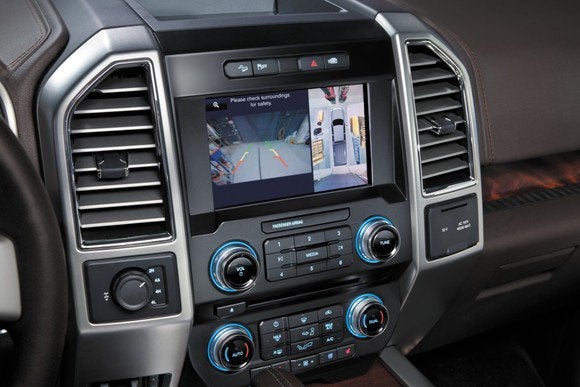 The new F-150 also uses the touchscreen features of the higher-end Ford sedans. The new 8-inch touchscreen will show climate controls, radio, and navigation settings. The analog instrument cluster, which has started looking a bit dated, will be all-digital.

To read this article in full or to leave a comment, please click here

Sign up here with your email